Chemical Safety
The laboratory environment has a wide array of unique hazards and risks that must be controlled. The Chemical Hygiene Plan (CHP) at UNC Charlotte is established to protect employees and students from potential health hazards associated with handling, use and storage of chemicals in laboratories and to certify PPE requirements. The CHP also details the procedures to be followed in the event of an emergency incident, such as a hazardous material spill. Lab personnel shall be trained on the CHP and procedures that are specific to their laboratory.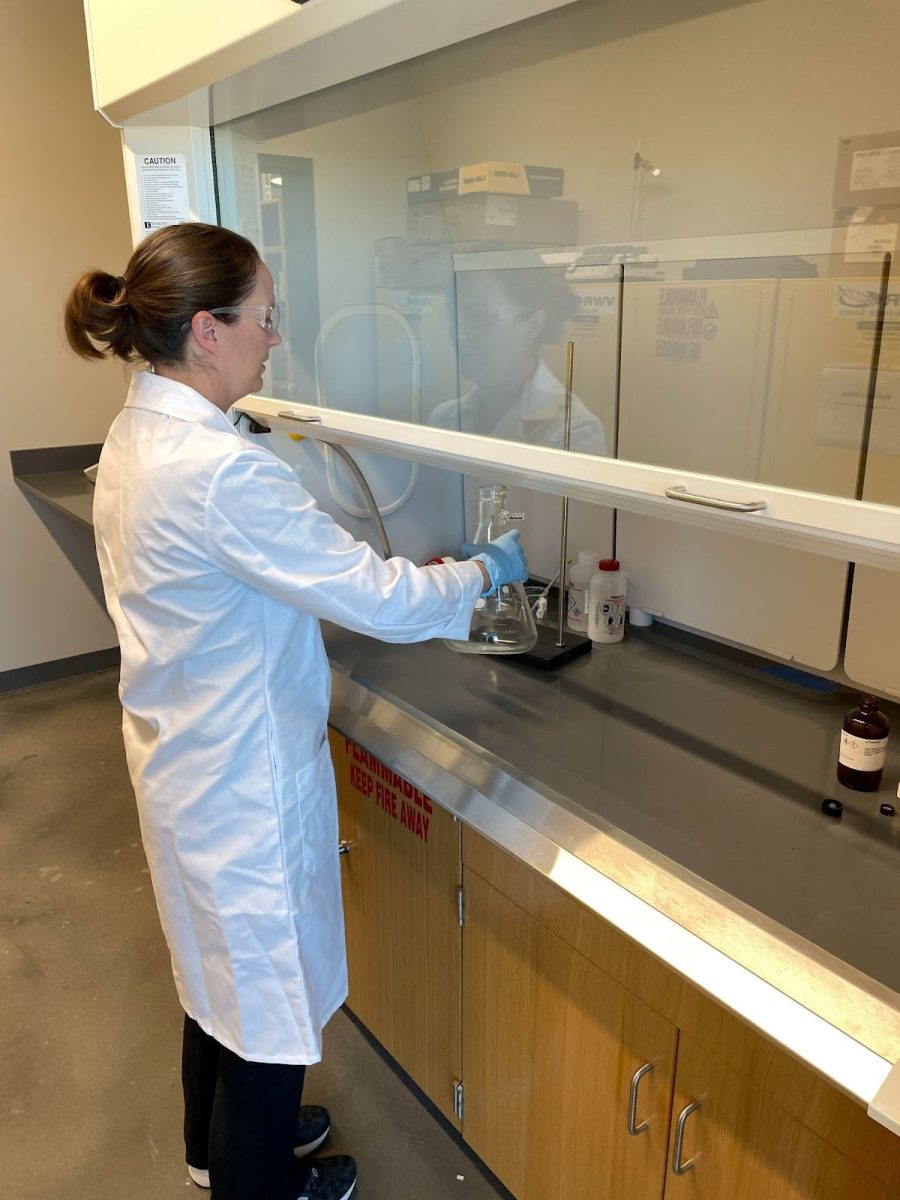 What you need to know
The Principal Investigator (PI) has overall responsibility for laboratory safety and regulatory compliance.
SOPs are required for particularly hazardous substances.
Never work alone with particularly hazardous substances.
Chemical inventories can be uploaded and maintained in EHSA Onsite.
Safety Data Sheets can be accessed and managed using MSDS Online.
Incompatible chemicals should be segregated during storage.
Know where the nearest emergency eyewash station and chemical spill kit is located.
PI's must ensure lab personnel complete all applicable training.
Lab personnel must restrict lab access to authorized personnel and ensure the lab is secure when unoccupied.
Services
The Environmental Health and Safety Office offers the following services:
Laboratory registration
Laboratory Decommissioning
Lab Start up inspection
PPE evaluation
SOP reviews
Chemical Assessments
Hazardous Waste Disposal
Warning signs and labeling
Lab Equipment assessments
Incident investigations
Resources